2022.11.16
The pre-order of the DLCs commenced on Nintendo Switch!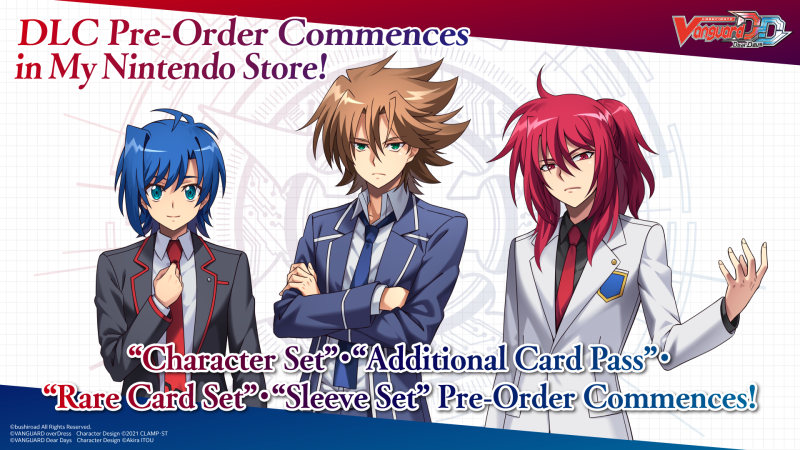 The pre-order for the DLCs of "Cardfight!! Vanguard Dear Days", which will be released on 17th November 2022 on My Nintendo Store is now available!
The DLCs include in-game characters or sleeves available from the release of the game. Also, you can find "Additional Card Pass" which unlocks additional card DLCs planned for release.
*For some territories, the main game and the DLCs will be released on the same date.
**Please find the latest information regarding the release date of each region from My Nintendo Store.
https://www.nintendo.com/store/products/cardfight-vanguard-dear-days-switch/
Line-Up from DLCs released on Nov. 17th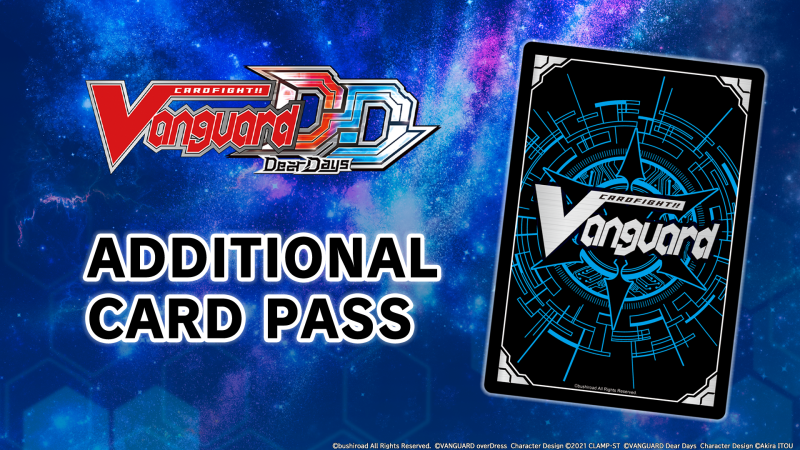 ▲Additional Card Pass
"Additional Card Pass" includes each of additional card DLCs planned for release, and "SD Sleeve Sets" as a bonus. Each additional card DLCs will be released sequentially.

Additional card DLCs planned for release;
・"Booster Pack 06: Blazing Dragon Reborn"
・"Lyrical Booster 03: Lyrical Monasterio ~Summertime Memories!~"
・"Booster Pack 07: Raging Flames Against Emerald Storm"
・"Special Series 03: Stride Deckset Chronojet"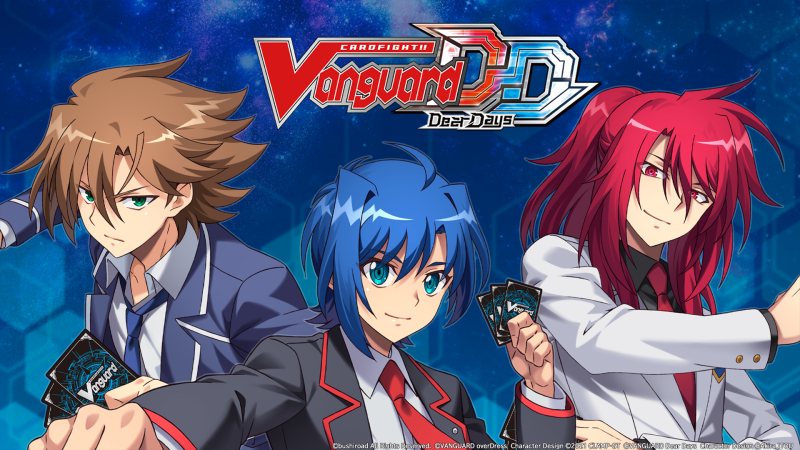 ▲Character Set
Each "Character Set" features Fighter and Character sleeves of Aichi Sendou, Toshiki Kai, and Ren Suzugamori.
▲Rare Card Set
Each "Rare Card Set" features SP cards included in the booster pack.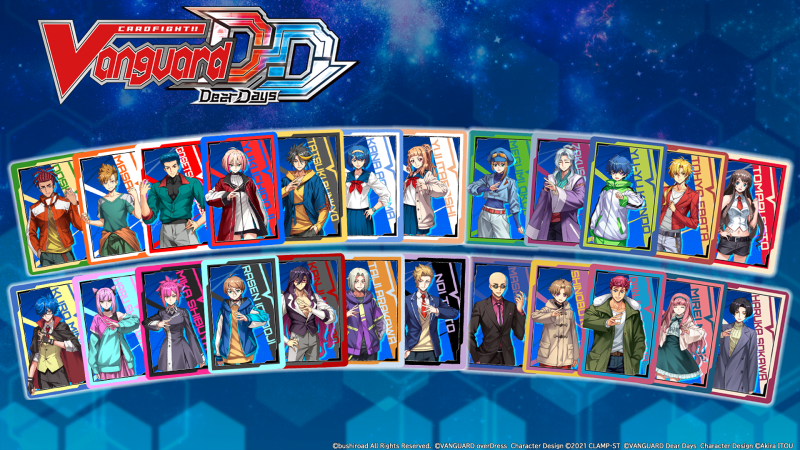 ▲Character Sleeve
Each "Sleeve Set" features character motif sleeves from the story of the game.