2022.07.04
"Cardfight!! Vanguard Dear Days" to be released on 11/17!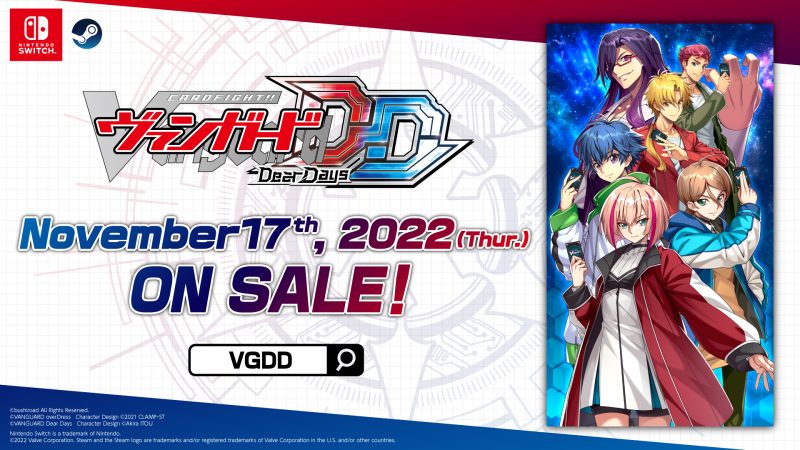 "Cardfight!! Vanguard Dear Days" (Nintendo Switch/Steam) will be released on Thursday, November 17th!
"Cardfight!! Vanguard Dear Days" is a digital card game with full of intense fights. It is the first digital product featuring the overDress series of the spectacular trading card game "Cardfight!! Vanguard" by Bushiroad.
It's a brand-new original story with the game-original protagonist, Yuki Ichidoji (CV. Yuka Nishio). Fight in your way and gather the fighters to reassemble the strongest team! Also, some stories feature characters from overDress anime series, including Yu-yu Kondo (CV. Shouta Aoi), Danji Momoyama (CV. Yuki Ono), and Tohya Ebata (CV. Yuma Uchida)!
Over 1000 cards in Standard rules enable to build your own deck! Enjoy the intense fights with unique and dynamic effects!
Multiple fight modes enable to experience the world of Vanguard in your preferred way!
"Story Mode" and "CPU Fight" for single-player, "Friend Fight" for playing with friends, and "Ranked Fight" for fighting worldwide online.
Be sure to look forward to it!